It's July now and that can only mean one thing: it's hot. Time to break out the flip flops and wrap around shades… wait a second. Just because its hot, doesn't mean you have to look like a fool. Here is my list of summer DOs and DON'Ts that will keep you feeling and looking cool all summer.
Going Sockless

- This has been quite a popular trend in the last couple of years and it is definitely a comfortable one. Boat shoes and canvas sneakers might be all that comes to mind, but its time to broaden your horizon. Almost any type of shoe can instantly be made into casual footwear by going sockless. Even dressier leather shoes can add some punch to a look without looking out of place. Just be wary, hygiene is important and no matter how good you look, you aren't going to be doing yourself any favors if you smell.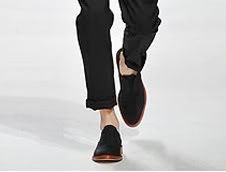 Canvas Band Watches

- Take a break from the thick leather or heavy metal banded watches and try something a little lighter for a change. Just remember, this is more of a casual look. I wouldn't recommend trying to pull this look with a dress shirt or suit, stick with the leather for that.

Chambray shirt

- A nice casual collared shirt that looks great in the sun and should be built to last. They have been everywhere this season and hard to miss from almost every major clothing brand.

Scoop Neck T-Shirts

- This is a great, comfortable look for younger guys (the focus of this blog). It's not as traditional as a typical crew neck shirt and will give any look a little bit of an edge. How much edge (and how big of a scoop) is up to what makes you feel comfortable.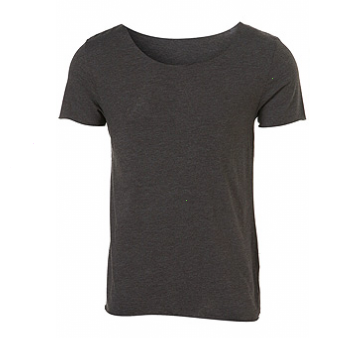 Raw Edge Shirt from Topman
Nautical Themed Items

- This is a tough DO item to handle. This one covers boat shoes, which have become widely popular, but extends to striped shirts, white pants/shorts, classic style sunglasses and lots of blue tones as well. Just don't get carried away. Nobody is going to think your Popeye costume is getting by.

Sunglasses

- Here is an easy one. Do your shades have a classic look to them, somewhat timeless in terms of fashion? Then you should be fine. This is also another area to play with color. Try those red wayfarers on. You are having fun in the sun and your clothes should reflect that. Aviators are also a great summer option. For a dressier look, classics such as wayfarers, clubmasters, aviators, etc. are still a great choice, just stick with black or tortoise shell for plastic frames and gold or silver for metal frames.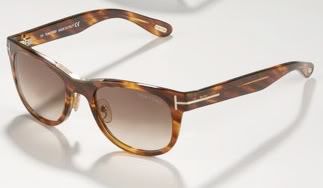 Tom Ford Sunglasses
Shorts

- Obviously. It's hot. Wear shorts. Just avoid shorts that hang down much past your knees and/or are very baggy. A more tailored fit is a better option and will keep you looking respectable. I'm not even going to touch on jean shorts. They walk a thin line and can be great or atrocious. I'll leave it to you to figure out which side your pair falls on.

Colored Pocket Squares of Handkerchiefs

- This is a great way to add some more color and personality to a look. Something patterned and colorful cannot only work in a casual setting, but can also be dressed up in a suit coat. Just take into consideration the type of even before going too far.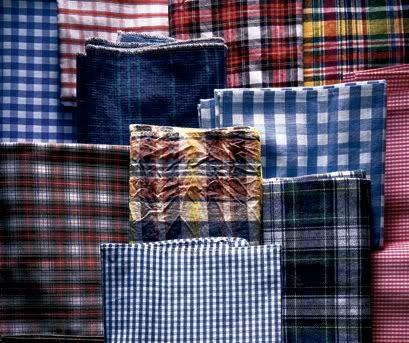 Raw Edge Shirts

- This can go hand in hand with the scoop neck t-shirts, but anything with a raw cut edge is a great casual option and is just adds a little more detail.

Suspenders

- Not just for wall street bankers anymore, suspenders are making a comeback. Use them with slacks and a dress shirt for a different, but still mature look, or with skinny jeans and a t-shirt for that 60's skinhead throwback look.

Suits

- My motto for summer suits is 'lighter is better.' That goes for both color and weight. Keep cool with a linen suit in a khaki color or a wool suit in a light grey color. Don't be afraid to throw some color into the shirt and/or tie. Just don't clash patterns or abuse the color wheel.

Jean Jackets

- Last, but not least, jean jackets are a great summer option for cooler days or nights. Just avoid matching your pants and jacket. Save the Canadian tuxedo for those really special occasions.
Flip Flops

- Simply put, I'm not a flip flops person. They are pool wear and nothing more, so keep them there.

Too Much Black

- This is a tough one for me. It's easy to wear black because it goes with so much, but it is summer time and not only is black incredibly warm, it just tends to look out of place in the sun when there is too much of it.

Boots

- Once again, its SUMMER. Unless you are going for a hike, leave the boots for the winter weather.

Too Much Layering

- Layering is a great way to add personality to a look, but be careful of overdoing it this time of year. The last thing you want to do is walk outside wearing a t-shirt, collared shirt, cardigan and a jacket when its 85 degrees out.

Wrap Around Sunglasses

- If you own a pair, throw them away.

Big Scarves

- This is a look often seen on blogs and in runway shows that I don't often understand. Scarves CAN be worn when it is warm out, but keep them very small and very light. You should not wrap your face with ten pounds of fabric in the middle of the summer. You may look like you just walked off the catwalk in Milan, but to the population at large, you look like an idiot.
That's my list! If you have any suggestions, additions or disagreements, post them. Feel free to post pictures demonstration either suggestions above or your own suggestions as well.