Whether you are back in school this fall or headed to the office, one thing is probably consistent. You have a lot of crap you carry between there and home and something to carry it with. Typically guys will stick to one of three items to haul that stuff: backpack, messenger bag, or briefcase. Having finished my undergrad degree and anxiously awaiting the start of law school, I had some shopping to do to replace my beat up messenger bag and I wanted a change.
I will start by saying, if you carry a briefcase to work, you should probably continue to carry a briefcase to work. But for those of us not at that briefcase point in our lives, the options are pretty slim.
You may have fond memories of giving yourself spinal injuries carrying a 60 pound backpack onto the school bus when you were young, but that doesn't mean you should keep doing so. You can't really make a backpack look nice. Lets face it, even backpacks from designers such as Louis Vuitton and Gucci tend to look a little ridiculous (almost as ridiculous as their price tags). So if you are still rocking a backpack, it might be time to upgrade (unless you found one of those few backpacks that actually do look good).

The next option is the messenger bag. It is a pretty popular choice these days, especially among college age guys. They tend to look a little better than backpacks, but most face a common problem. They really don't hold that much. Too many times I was forced to carry a book or two by hand because my bag was full. That's not going to cut it when it comes time to haul 100 pounds of law textbooks everywhere I go, so I started look for another option.
While searching some street style blogs, I came across my answer. The holdall. Now, this is not the carryall that the Miller Light commercial likes to make fun of, and it definitely isn't a purse (purses will never be a feature in this blog). This is a solid bag with a larger capacity and is as attractive looking as it is useful. It also has the shoulder strap necessary for those busy days. Essentially, a perfect fit for my situation and hopefully yours.
Here are few options when it comes to holdalls. I'll show you the top of the line "my salary is finally 7 figures" bags all the way to the "I'm a broke student"/"my" price point.
Starting at the top: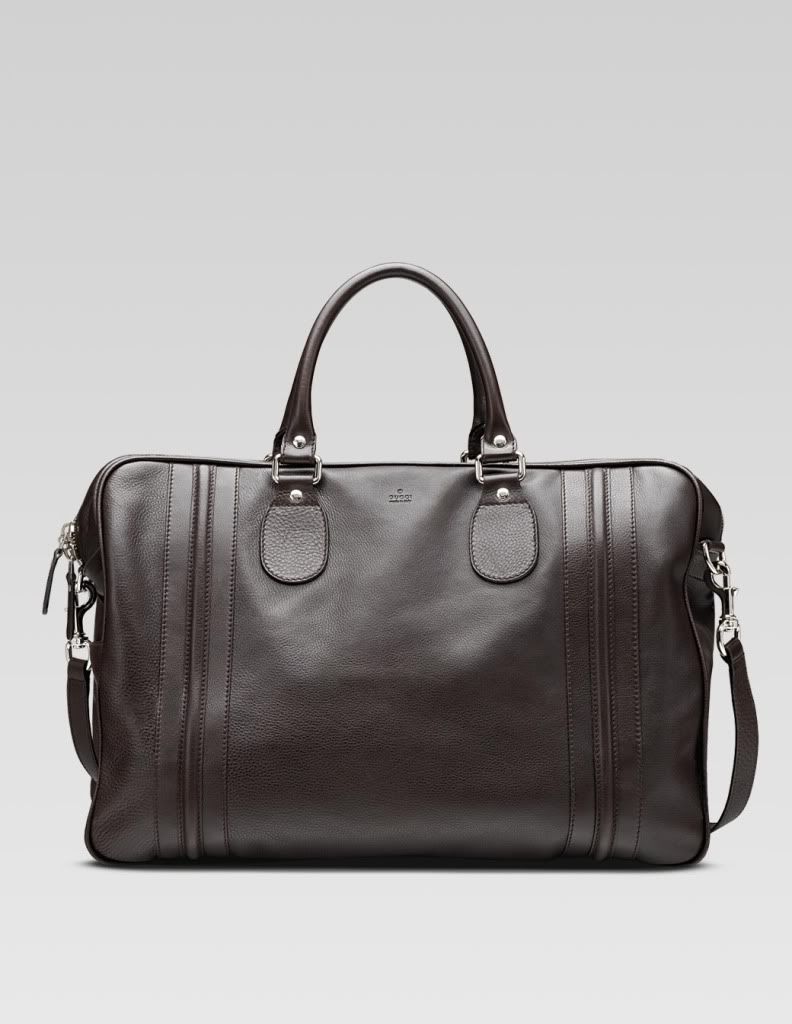 Gucci Carry-On Bag - $2390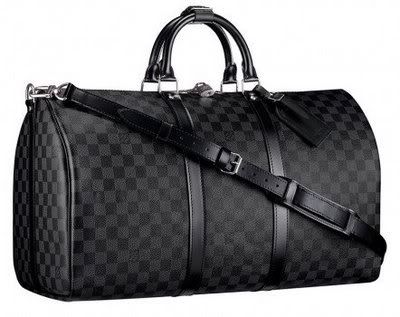 Louis Vuitton Damier Graphite Keepall #55 - $1245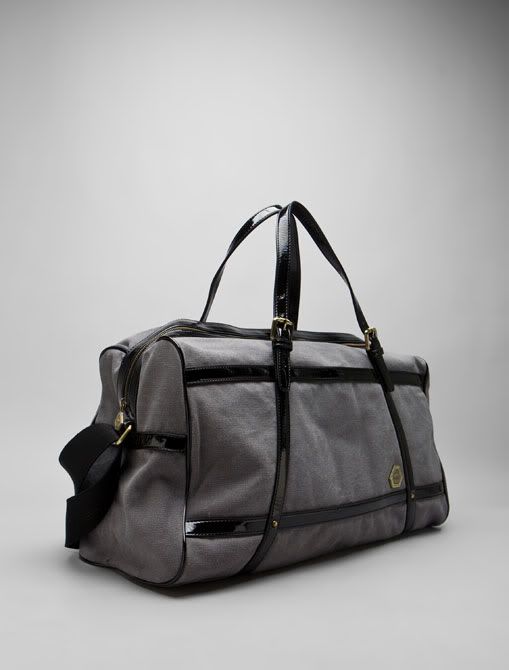 Puma Rudolf Dassler Holdall - $160 (If you don't know the origin of Rudolf Dassler and Puma, as well as its sister company Adidas, look it up. It's pretty unique)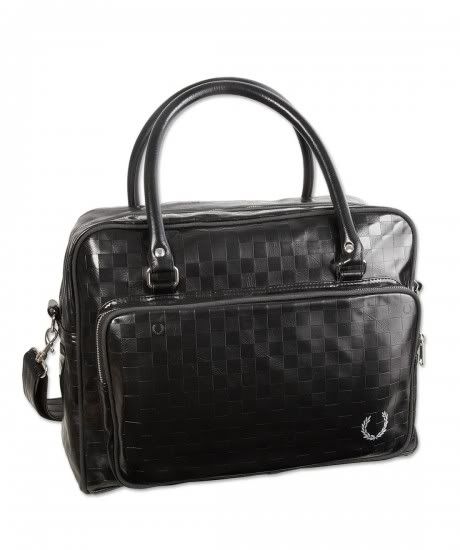 Fred Perry Embossed Chequerboard Holdall - $100 (This was the bag I purchased. It fit nicely in the $100-$200 price point in which I was aiming.)
So there you have it. Next time you are considering your options for a school/work bag, check out a few holdalls and enjoy a bit of a different look.